Stories about ELPC in the media
ELPC's weekly E-News
Stay connected with the latest worship services, classes, concerts, news, volunteer opportunities, and more! Sign up to receive the weekly E-News sent to you via email. (Link opens in a new window.) Your email address is safeguarded and is not shared. (Looking for the monthly Reaching Out newsletter?)
Here is this week's E-News, or jump down the page to select a previous edition.
What's Happening at East Liberty Presbyterian Church,
the "Cathedral of Hope"
May 21, 2013
Holy One, by your life-giving Spirit, guide us into honesty and compassion so that filled with your peace our dreams and visions may be one with yours.
---
Spotlight
Conversations About Race, Sunday May 26
As part of our commitment to diversity, ELPC welcomes J.G. Boccella who will lead a post-worship conversation about race in America on Sunday, May 26. This short presentation, beginning at 12:30 pm, followed by a time for questions and dialogue, will broach topics such as the "disconnect" between racial-ethnic groups in America and the challenge of "meaningful interactions" between different groups in the larger culture.
---
Worship services, May 26
---
Contemporaries:

"Cultivating Community,"

with Joe Kennedy. (Meets in the Second floor parlor.)
Journey with Scripture:

Proverbs 8:1-4, 22-31; Psalm 8; Romans 5:1-5; John 16:12-15.

(Meets in the Second floor library.).
Parenting Circle: Meets next on

June 2

. Read more or contact the group (Meets in the first floor Harambe Room.)
Seekers:

"Theologians Who Resisted Nazism," with special guest PTS Prof. Ron Stone.

Part 3 of 3. (Meets in Room 234.)
Soul Food: The second half of Chapter 8, "The Resented Banquet," in Things Hidden: Scripture as Spirituality, by Richard Rohr. (Meets in the second floor Pastor's Conference Room.)
Young Adults: The Young Adults CE class has finished for the spring, but you are invited to learn more about ELPC's Young Adults Ministry for upcoming fellowship and activities. Read more
---
More worship and prayer opportunities during the week
---
News and events
Bible 116 classes, May 22, 29
Please join Rev. Bush and Rev. Schoenewolf for Bible 116, a Bible Study series, Wednesday evenings in May. The group meets from 5:45 pm to 6:55 pm pm in the Second Floor Parlor. Attendance at each session is not required! Join us as your schedule permits. The Bible 116 class is an informal (adult) gathering in which Pastor Randy and/or Pastor Heather lead a conversation about the scripture passage that is the focus of the upcoming Sunday worship service. Bring your own bible, or bibles provided. A simple meal of soup and bread will be available, and volunteers are encouraged to assist in providing these refreshments.
---
Youth Sunday, June 2
We rejoice that the Senior High youth will create and lead our Sanctuary worship service on Sunday, June 2. The graduating seniors will share their faith journeys with us. As this is our last day of Church School before summer break, we also will recognize and give thanks for our Church School teachers. Youth who wish to participate in this service are asked to attend Church School in May.
---
First Sunday event, June 2: Music, Poetry, Mandalas
Music, Poetry, Mandalas. Each can be tools for prayer; but what happens when these elements are combined? On Sun., June 2, Sister Donna Marie Beck will guide us in exploring our spiritual depths and enhance our prayer life using the arts. Join us after the 11:00 service. A light lunch will be served. Sister Donna Marie Beck is a trained spiritual director, Professor Emeritus of Music Therapy at Duquesne and Professor at the Music Psychotherapy Center.
---
Volunteers needed for Summer VCS
Youth in grades 6 and up and adult volunteers are needed to help make our week a success! The success of Vacation Church School rests in the capable hands and hearts of our dedicated volunteers. We are seeking the assistance of men, women, and youth who are willing to volunteer at least 3 hours of their time (a half-day) or as much as the entire week to help nurture our children and share God's love during VCS. This is a wonderful way to participate in God's mission for those who are unable to do mission work outside of Pittsburgh! Read more
---
Holiday closure, Monday May 27
In honor of Memorial Day, the church building will be closed on Monday May 28. Activities normally held at the church during the day or evening on Mondays will not be held. The church reopens Tuesday morning.
Memorial Day honors the memory of the soldiers who died while serving their country, and the men and women who continue to serve. To all in our congregation whose families have borne sacrifice, we extend our thoughts and prayers. "Blessed are the dead who die in the Lord, says the Spirit. They rest from their labors, and their deeds follow them." - Rev. 14:13.
---
More happenings at East Liberty Presbyterian Church
To find out all about what's going on at ELPC this week, see this week's announcements.
---
In our community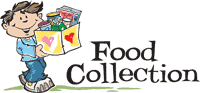 East End Cooperative Ministry (EECM) Food Pantry
The EECM Food Pantry provides food for individuals and families facing hunger in Pittsburgh. May's "Food of the Month" is rice.
East End Cooperative Ministry (EECM) Men's Shelter
The Deacons are collecting men's underwear, deodorant, and shower flip-flops for EECM's Men's Shelter. Donations may be left in the hallway baskets. Thank you for your support!
---
South Highland Bridge closed
The Highland Avenue bridge is closed until mid- to late fall 2013 for repairs; detours are posted. View the information sheet | View parking information
---
---
View previous NewsFlash editions
2013
2012
2011
2010
2009